More than 12.000 job vacancies offered in DEEP C Job Jair 2022
29 May 2022 BY deepc
Nearly 5,000 students and labors in Hai Phong were able to meet, connect and directly apply for a job to Employers during DEEP C Job Fair 2022 organized in the morning of 29th May at Hai Phong Youth Culture and Sports Palace. This event is considered as the biggest Job Fair 2022 organized by DEEP C Industrial Zones in collaboration with Hai Phong Party Committee, dedicated for Employers who are Enterprises in DEEP C Industrial Zones. About 20 big enterprises of DEEP C Industrial Zones such as Pegatron, Bridgestone, tesa Site, Nippon Express, Shin-etsu, SITC, VNPOLY, FLAT…brought to the Job Fair over 12,000 job vacancies of various fields and levels.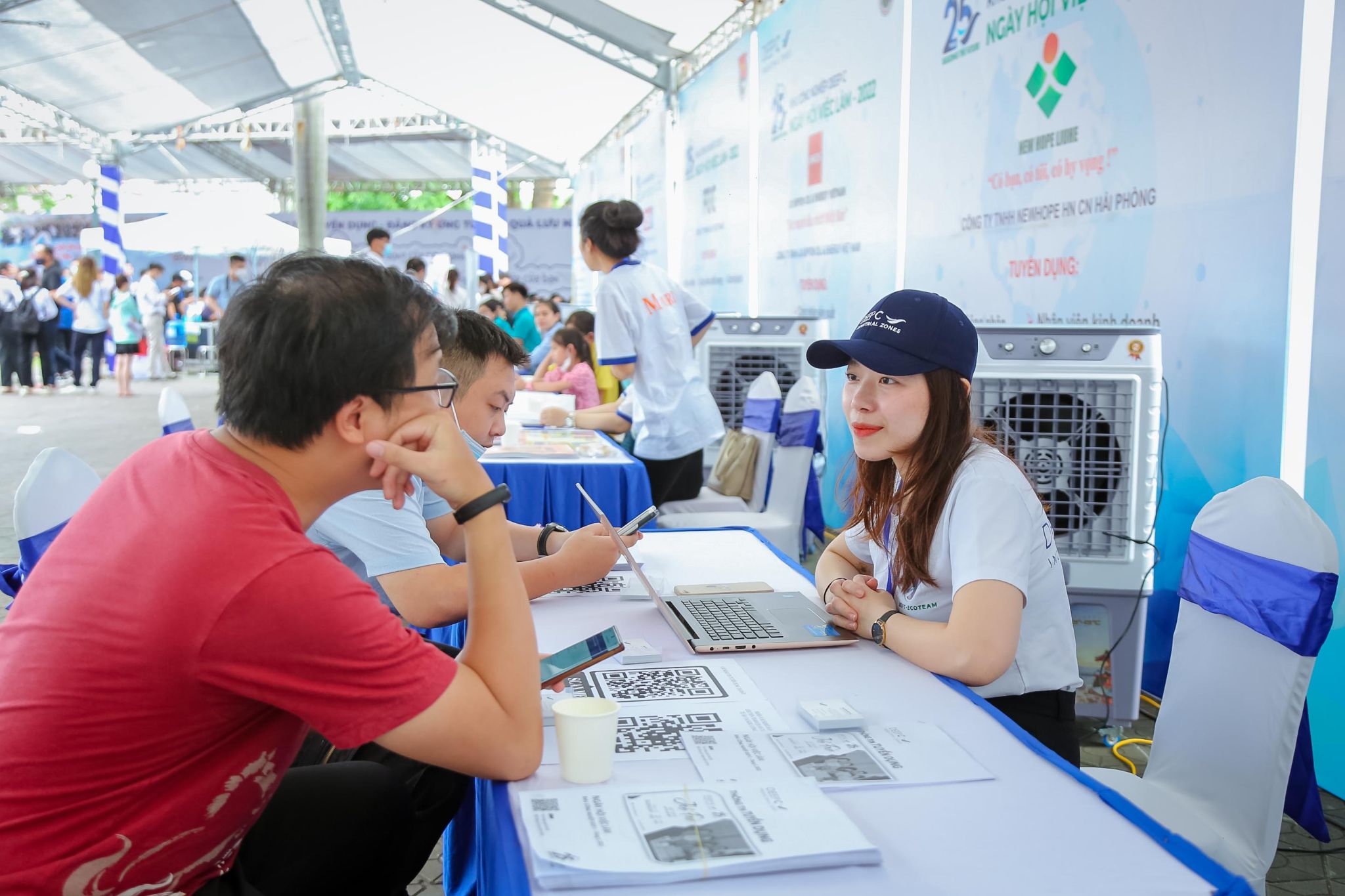 The event is a special occasion for job hunters to seek occupational opportunities, meet and discuss with Employers; they are able to submit application dossiers, directly have an interview in the Job Fair to defend their capacities, or for those who are about to graduate and hope to hone appropriate knowledge and working skills. In additions, this event organized a lot of attractive side activities in order to attract candidates such as a free motorcycle oil change program, safe driving training in collaboration with Honda, free book reading at the mobile bookstore of the City library, enjoy cakes, cheer for exciting musical performances,…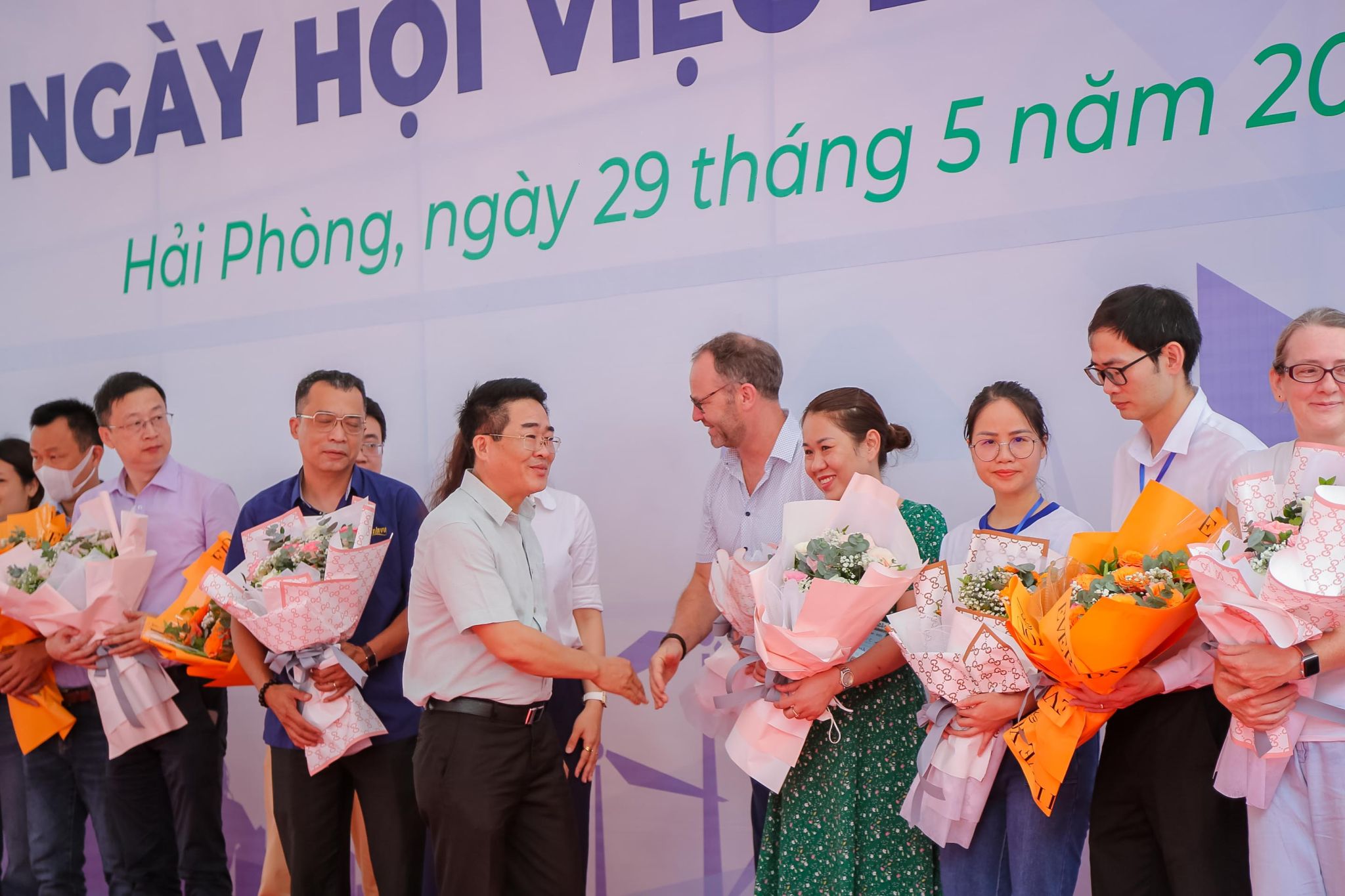 Addressing at the Program, Mr. Koen Soenens, Sales Manager of DEEP C Industrial Zones said: "With the understanding that human resources play an extremely importance role in sustainable development of enterprises, we organize this annual event to support recruitment for investors in DEEP C Industrial Zones and help them to strengthen competitive edge in the marketplace."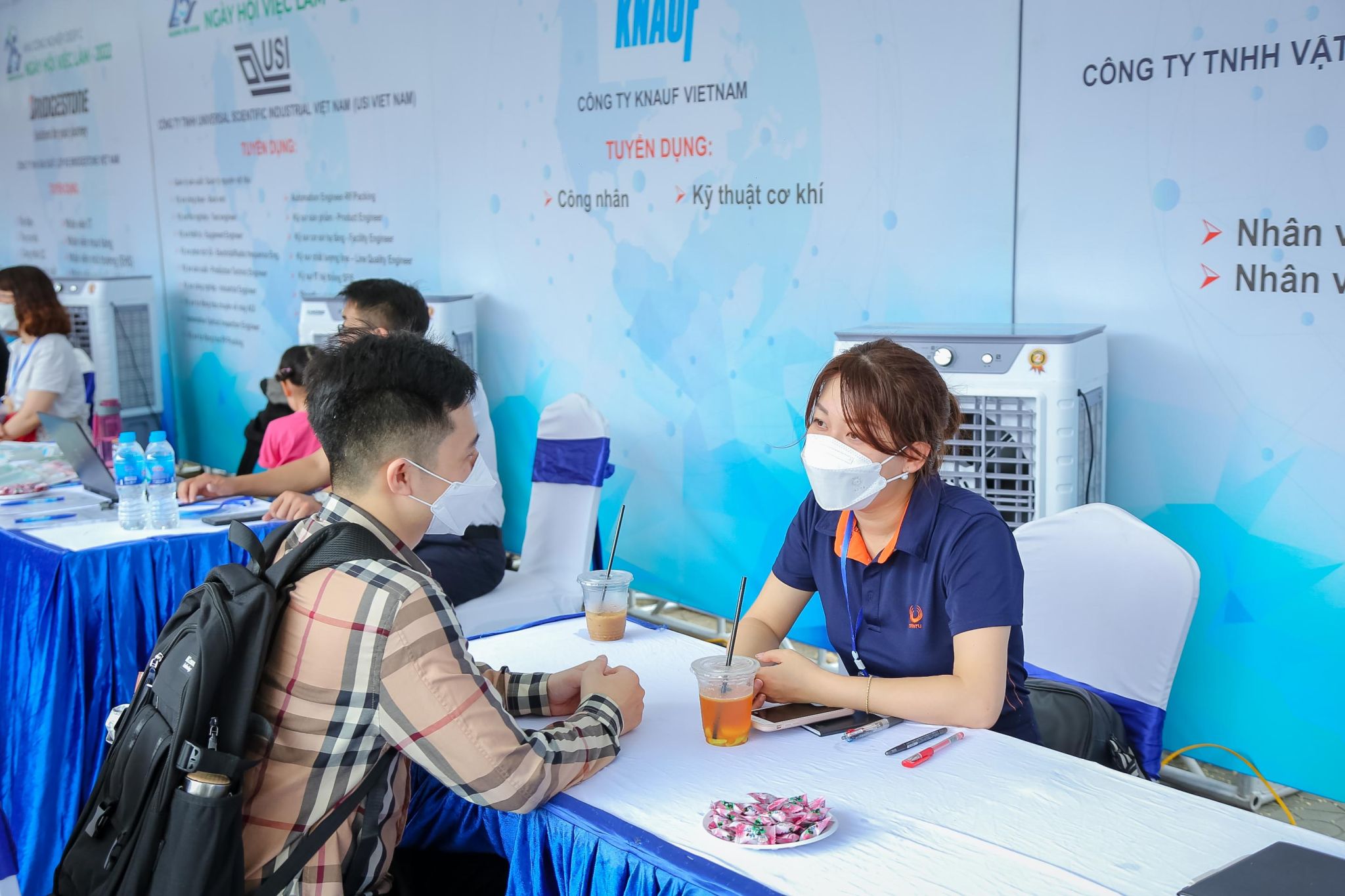 DEEP C Job Fair 2022 is a testament of strong attention, support and investment of DEEP C Industrial Zones towards sustainable, strong and long-term development of not only the industrial zone in particular but also the business community and workers of Hai Phong City in the future.