PORT INVESTMENT DESTINATION IN VIETNAM
The growth of manufacturing, coupled with maritime cargo throughputs in North Vietnam has fueled the rise of the seaport complex in Haiphong and Quang Ninh. While Haiphong has long been known as the biggest seaport in the North with Lach Huyen deep seaport and Dinh Vu port, Quang Ninh's port landscape still has plenty of room for development.
Logistically, all three industrial zones in DEEP C Haiphong are in close proximity to seaports, but two industrial zones in DEEP C Quang Ninh will be a different story. In the approved national port master plan, 2 general ports and 4 liquid ports will be built inside DEEP C Quang Ninh to form a port-connected industrial zone complex at the center of the highway and airport network.
Though developed years later after DEEP C Haiphong, DEEP C Quang Ninh holds a better geographical advantage thanks to its adjacency to South China's industrial region.
To focus the attention on the enormous potential of investing in the port development area in Quang Ninh, DEEP C introduces the next release with an emphasis on "Port investment destination in Vietnam". In this issue, you will find:
- Vietnam economy: global integration powered by passionate trade and robust manufacturing
- Recent Infrastructure upgrade in northern Vietnam
- Port investment opportunities in DEEP C Industrial Zones


NORTHERN SUPPORTING INFRASTRUCTURE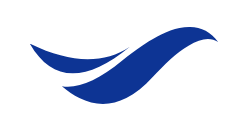 PORT INVESTMENT OPPORTUNITIES IN DEEP C
REPORT