LogisValley & DEEP C Industrial Zones shook hands to develop rooftop solar energy
15 April 2022 BY deepc
In the framework of organizing a series of events for anniversary of 30th diplomatic relation between Viet Nam – South Korea, on 15th April, "Investment Promotion Conference for Korean Enterprises 2022" was successfully held by Hai Phong Economic Zone Authority in collaboration with Department of Foreign Investment – Ministry of Planning and Investment. This conference witnessed the signing of Memorandum of Understanding for study and installation of solar panels on the roof of logistics center of LogisValley HTNS Company Limited and DEEP C Hai Phong I Industrial Zone (Dinh Vu Industrial Zone).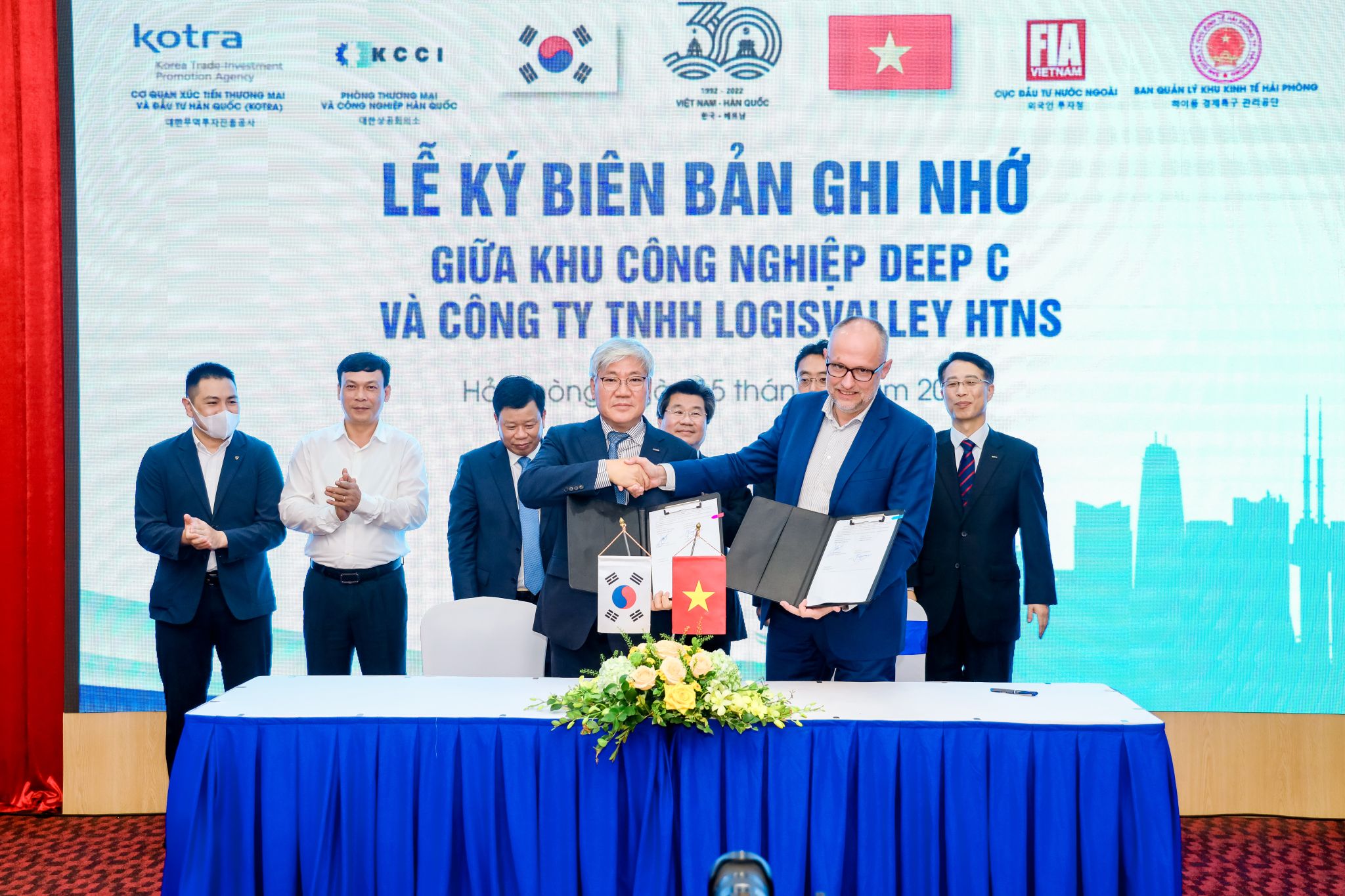 The logistics center of LogisValley HTNS Hai Phong covers a construction area of 39,755 m2 with its cold storage of 19,877m2 wide. The project is being constructed and expected to be leased out since July after it is completed at the end of June 2022.
The cold storage of LogisValley is centrally controlled in order to cut down on the power consumption compared to the normal operation measures. With the capacity to receive 70 vehicles at the same time, this is considered as the best specialized electric cold storage in Viet Nam in term of high efficiency in warehousing business activities.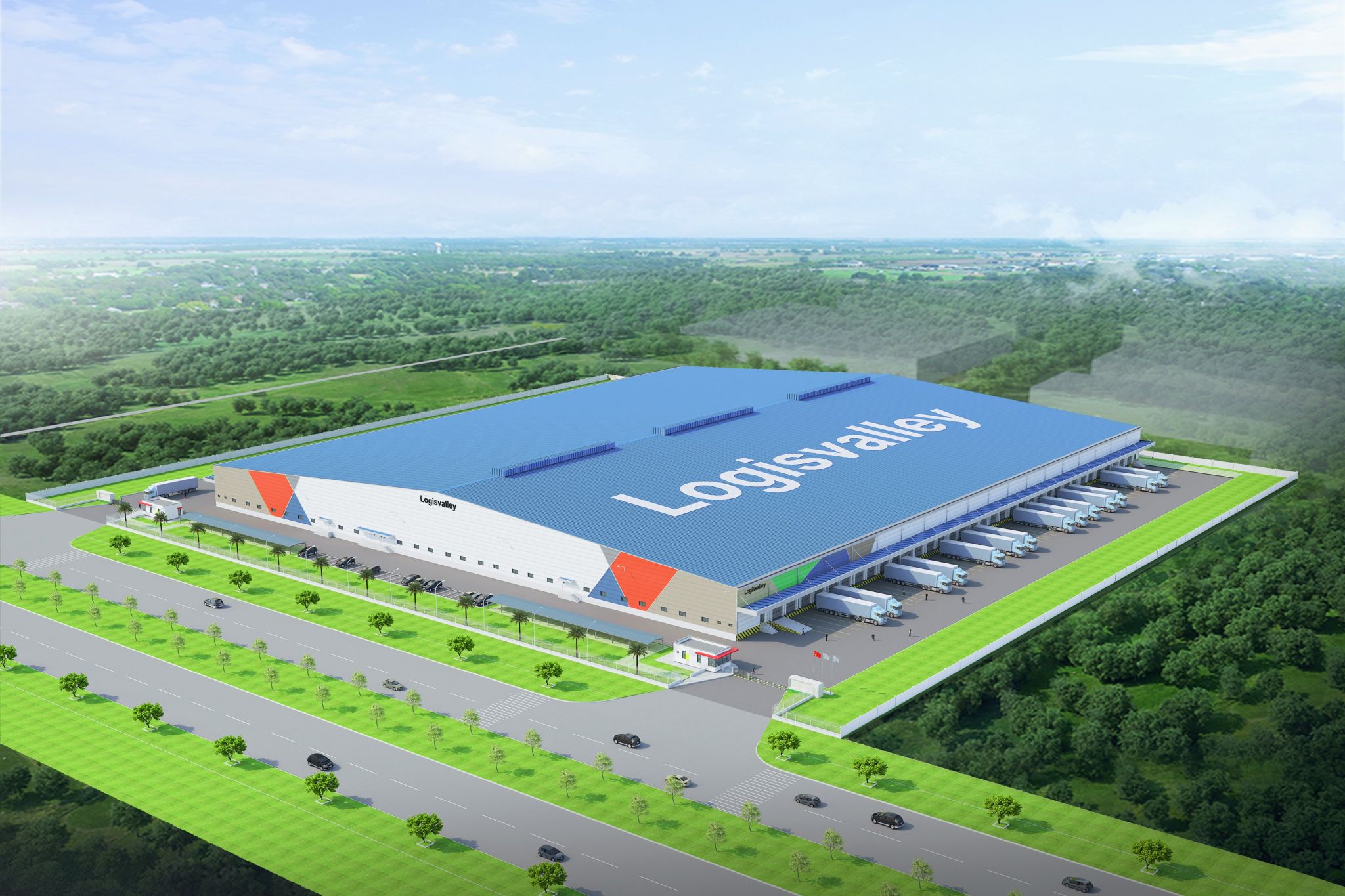 In addition, LogisValley HTNS has been pursuing the construction of a humane-centric logistics center that considers service users as top priority through appropriate design, considering the intended use rather than a standardized logistics center. Robot AI system and advanced IOT are customized (NEEDs), so LogisValley can be proud that it will be a smartest traffic center in Viet Nam.